Django Girls at PyCon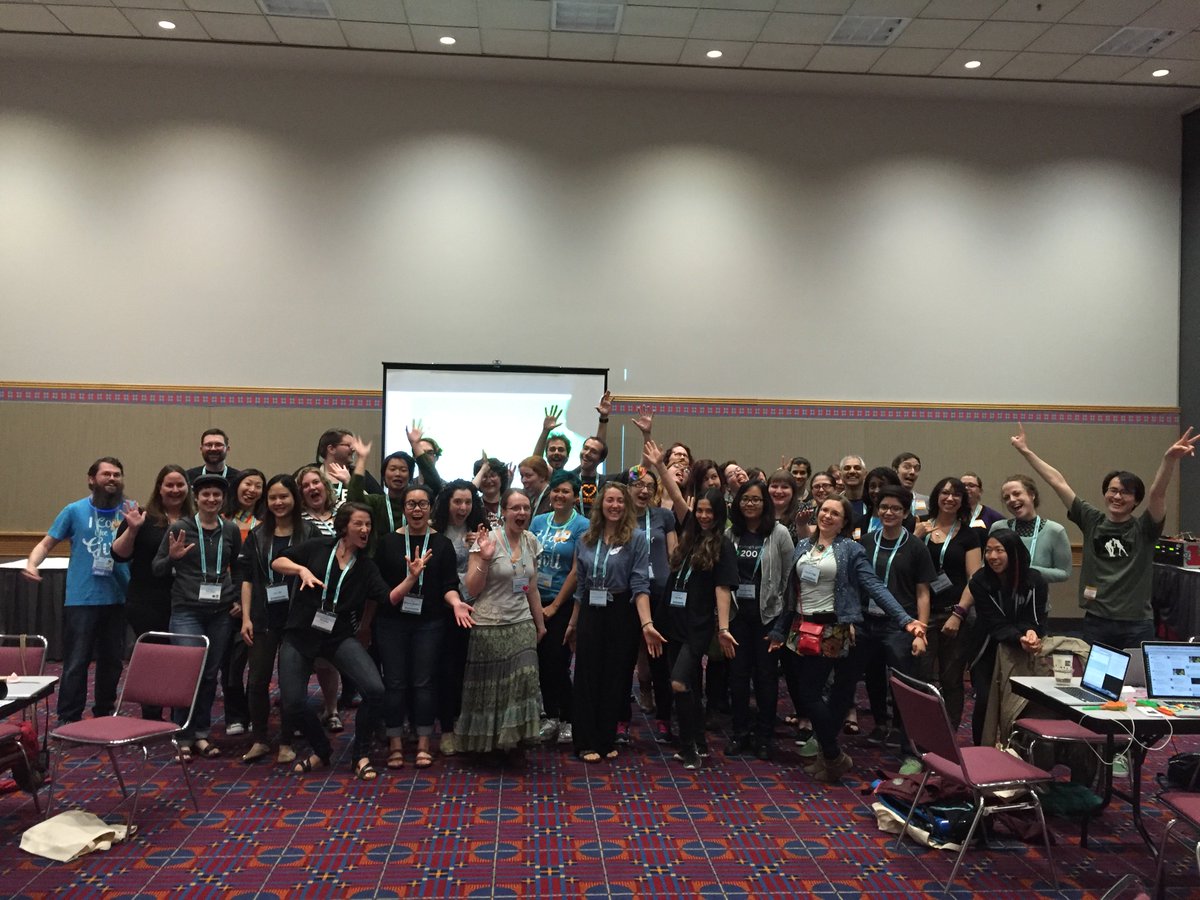 Hello, I'm Terian Koscik, one of the co-organizers of Django Girls PDX! I haven't blogged about anything in literally years, but so many people contributed to making our May 28th workshop so wonderful that I had to take a minute to reflect on it. We're also getting ready to host our 4th workshop in September, and I wanted to get in the habit of telling everyone about all the awesome stuff we do.

Here's a few numbers:
This was our 3rd workshop.
We had 3 organizers, 14 coaches, and 30 attendees.
We had 70 applicants. We accepted 7 attendees from our waitlist after 7 of our original 30 applicants declined to attend.
Our expenses were dinner at installation night (about $500), swag and decorations (about $700), some setup costs for our space at PyCon (about $700), and PyCon tickets for attendees (about $2000).
Since our third Django Girls PDX workshop was held to coincide with PyCon US, we were very fortunate to have coaches and volunteers from all over the world who were in town for the conference. We were also visited by Samet Atdag, a photographer and Django Girls Istanbul coach, who volunteered to take photos at our installation night party. You can check out the entire album here. Here are a few of our favorites: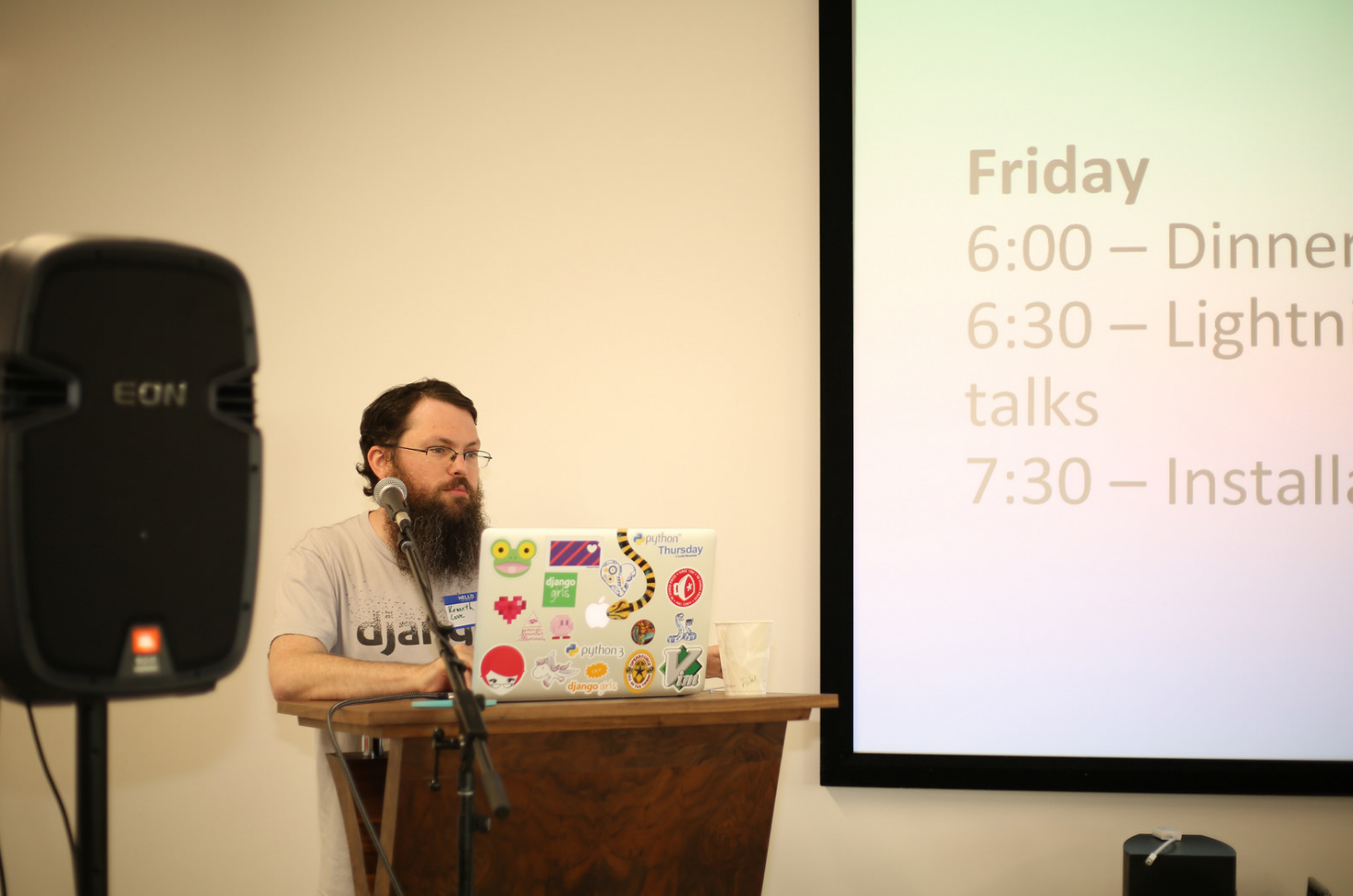 Our co-organizer Kenneth Love starting off the evening. Kenneth has done an amazing job as co-organizer at the last 3 Django Girls PDX workshops. He'll be taking a break from Django Girls to focus on his new book, organize DjangoCon US, and most likely a million other top secret projects. Our other co-organizer Lacey wasn't able to make it due to a family emergency, but she has helped organize 4 Django Girls workshops in Portland and in Austin, and has personally taught me so many things about leadership, communication, and effective use of emoji. Lacey is taking a break from organizing Django Girls as well in order to organize DjangoCon, speak at tech conferences about wizard culture, and spend more time with her lovely cats.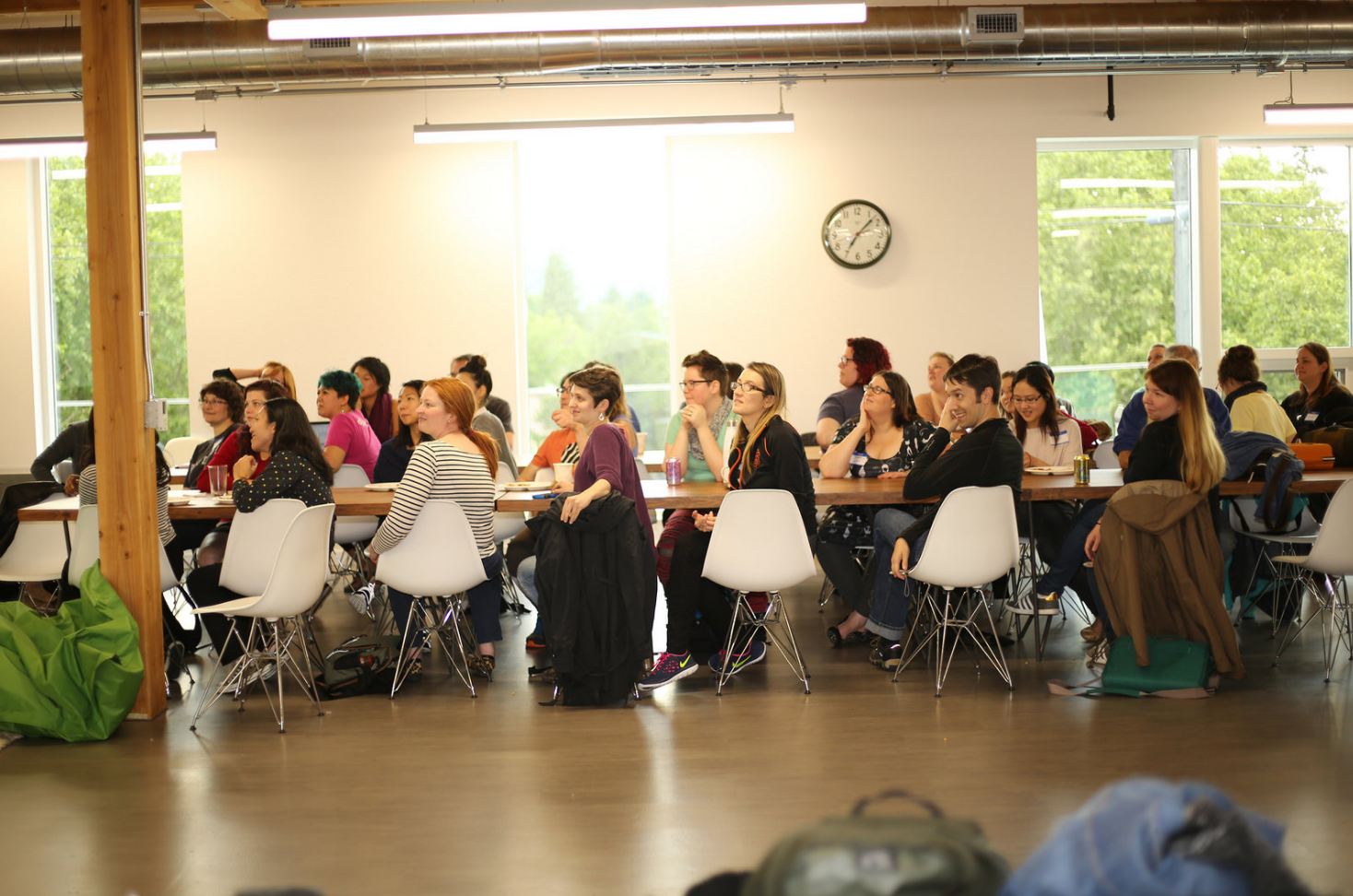 Treehouse hosted our installation night in their new space in North Portland.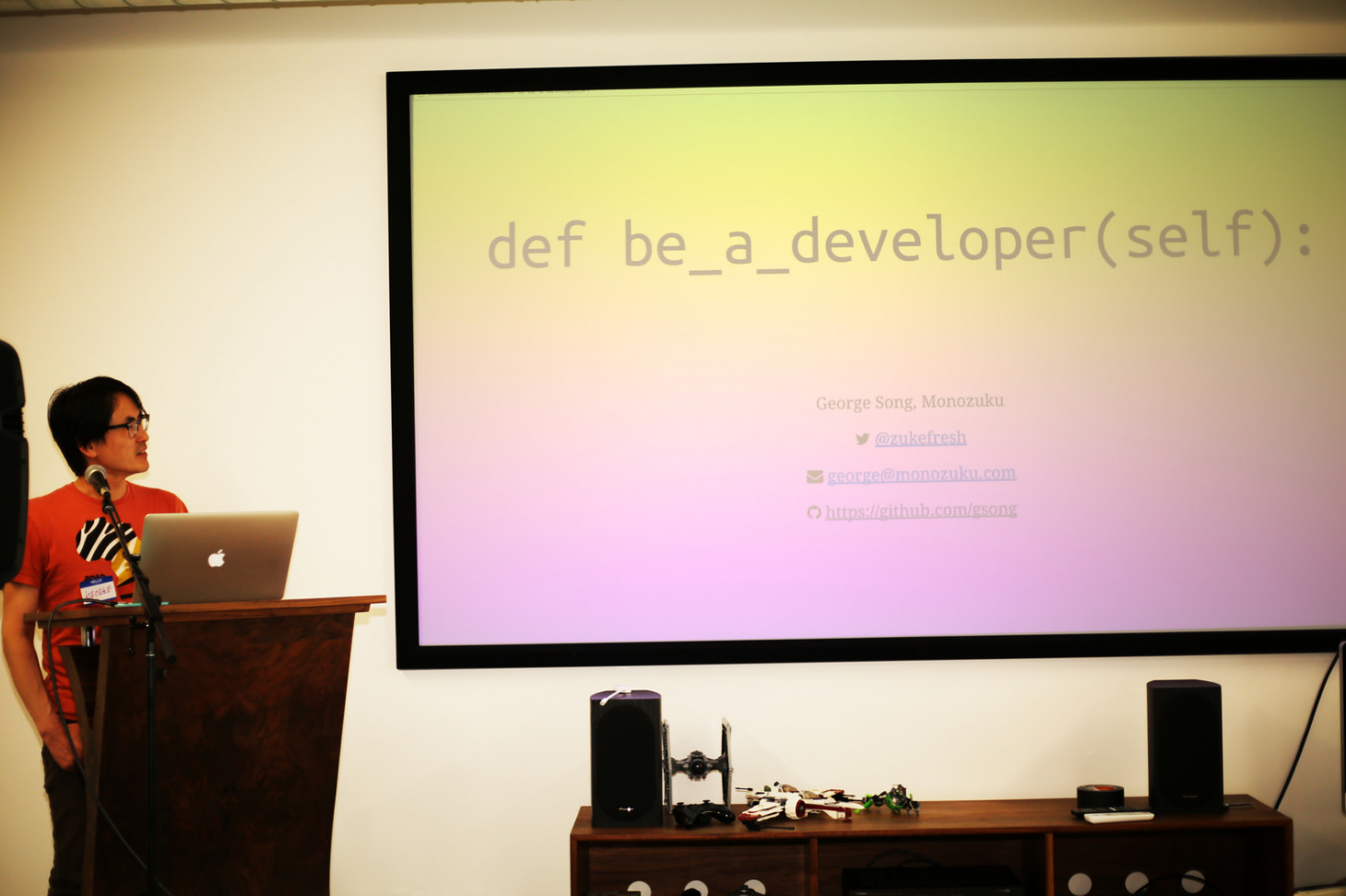 Our coach George Song giving a lightning talk about what it's like to be a software developer.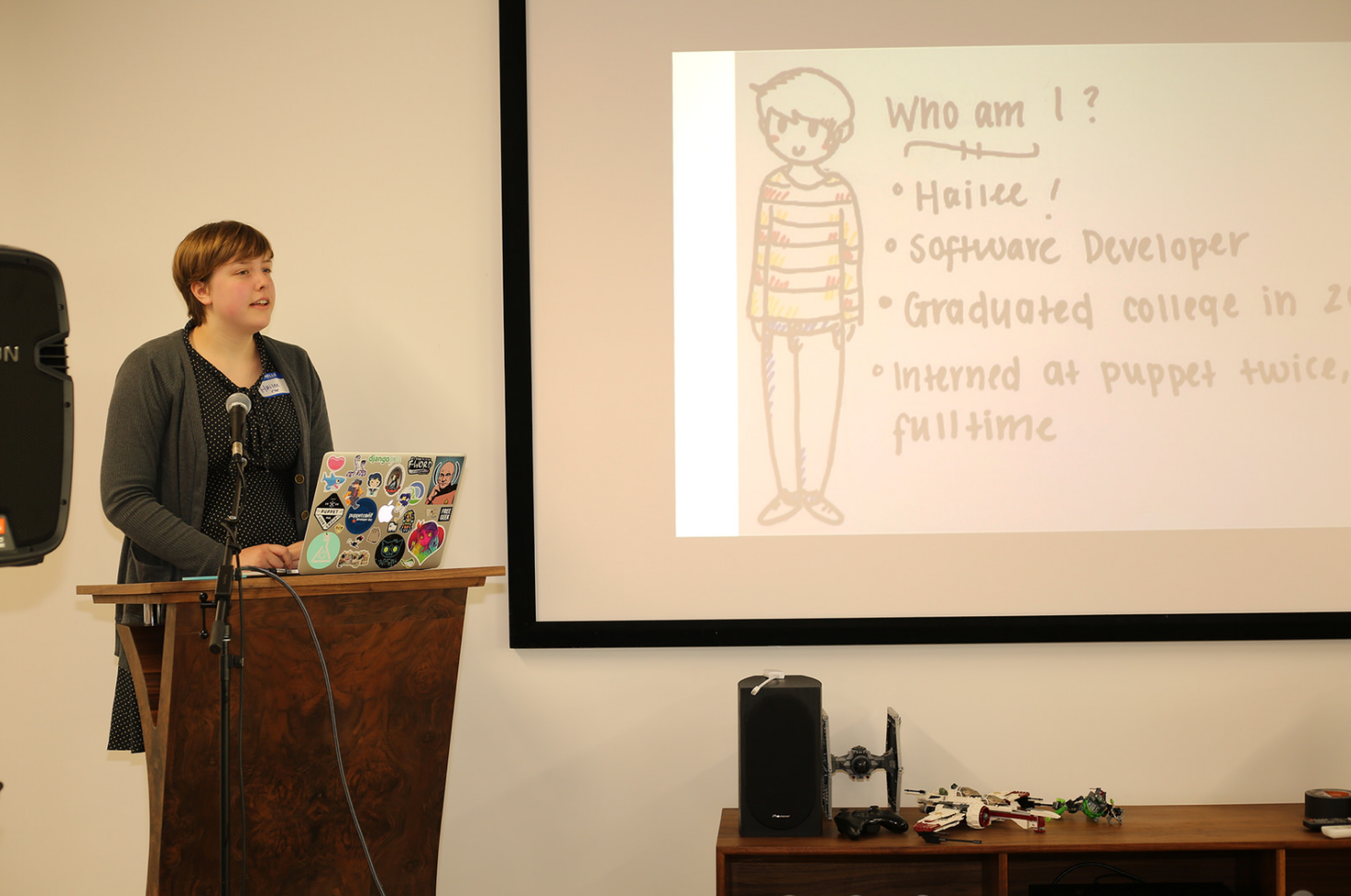 Our coach and new co-organizer Hailee Kenney talked about her path to learning to program, which included playing lots of video games and majoring in things other than Computer Science along the way. I'm incredibly grateful that Hailee and Nate Smith are joining me as co-organizers for our next workshop!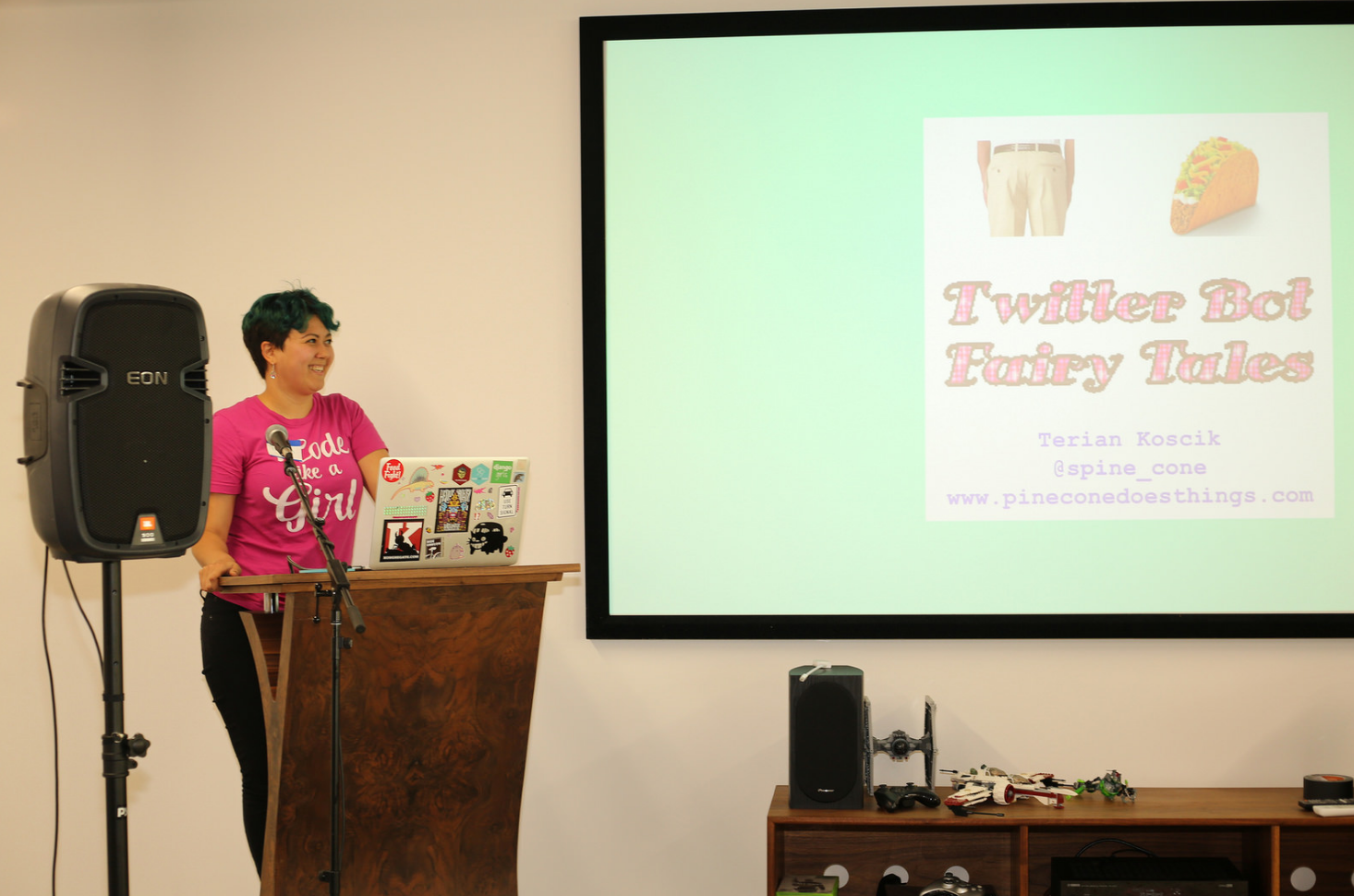 My lightning talk was about twitter bots, so I got to talk about my favorite things, butts and tacos.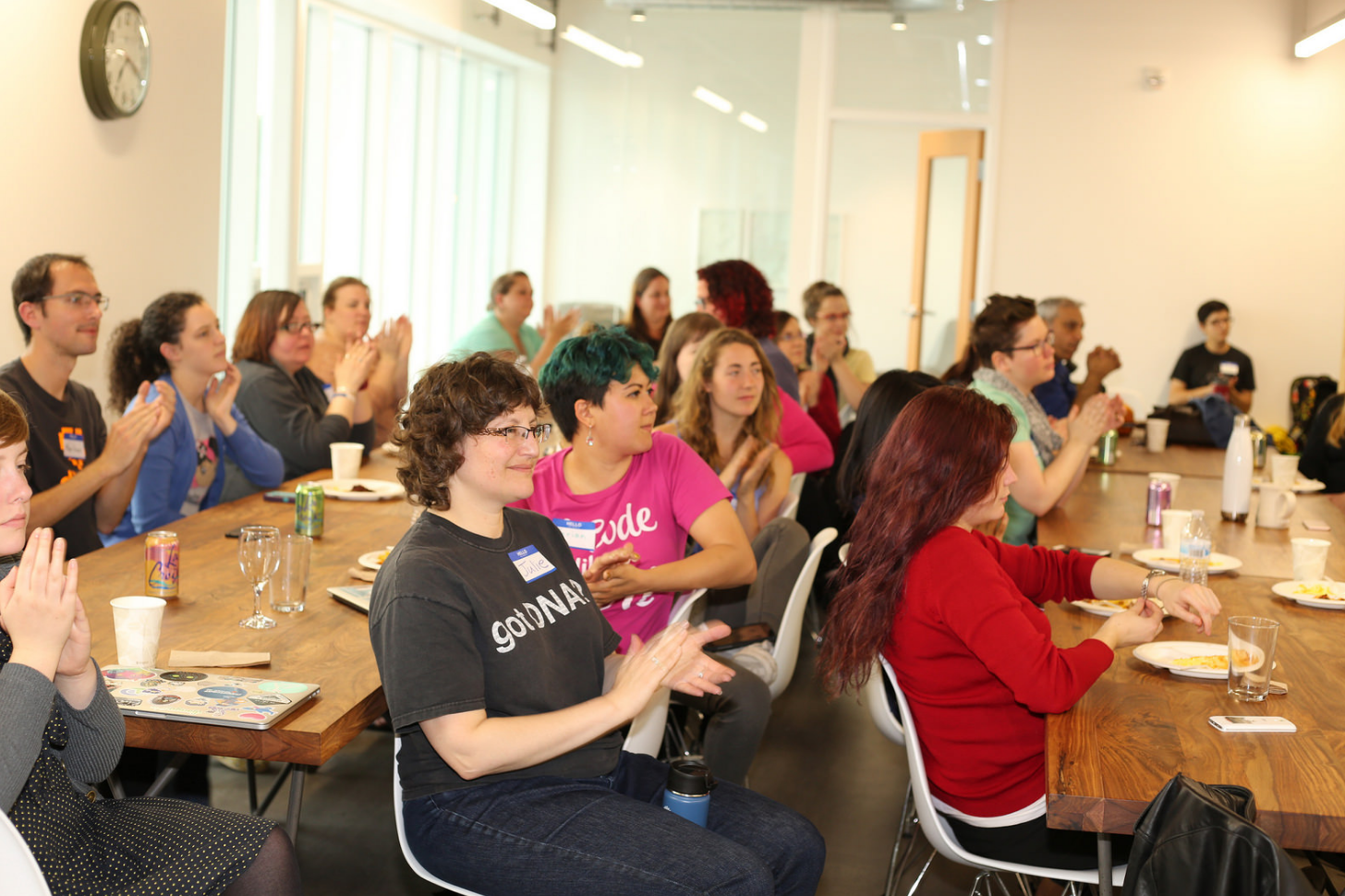 You can't tell from our empty plates, but we had a great dinner catered by Papa G's, an all organic vegan deli in southeast Portland. All but one of the menu items was gluten free, so our attendees' dietary restrictions were covered without needing to keep counts or label a bunch of things (lazy organizer's top tip).

A few of the things our coach Markus Holtermann has done include coaching at Django Girls workshops all over Europe, making a pull request to fix up the Django Girls tutorial while teaching at the workshop, and attending our coach meeting remotely at approximately 4 am in his time zone.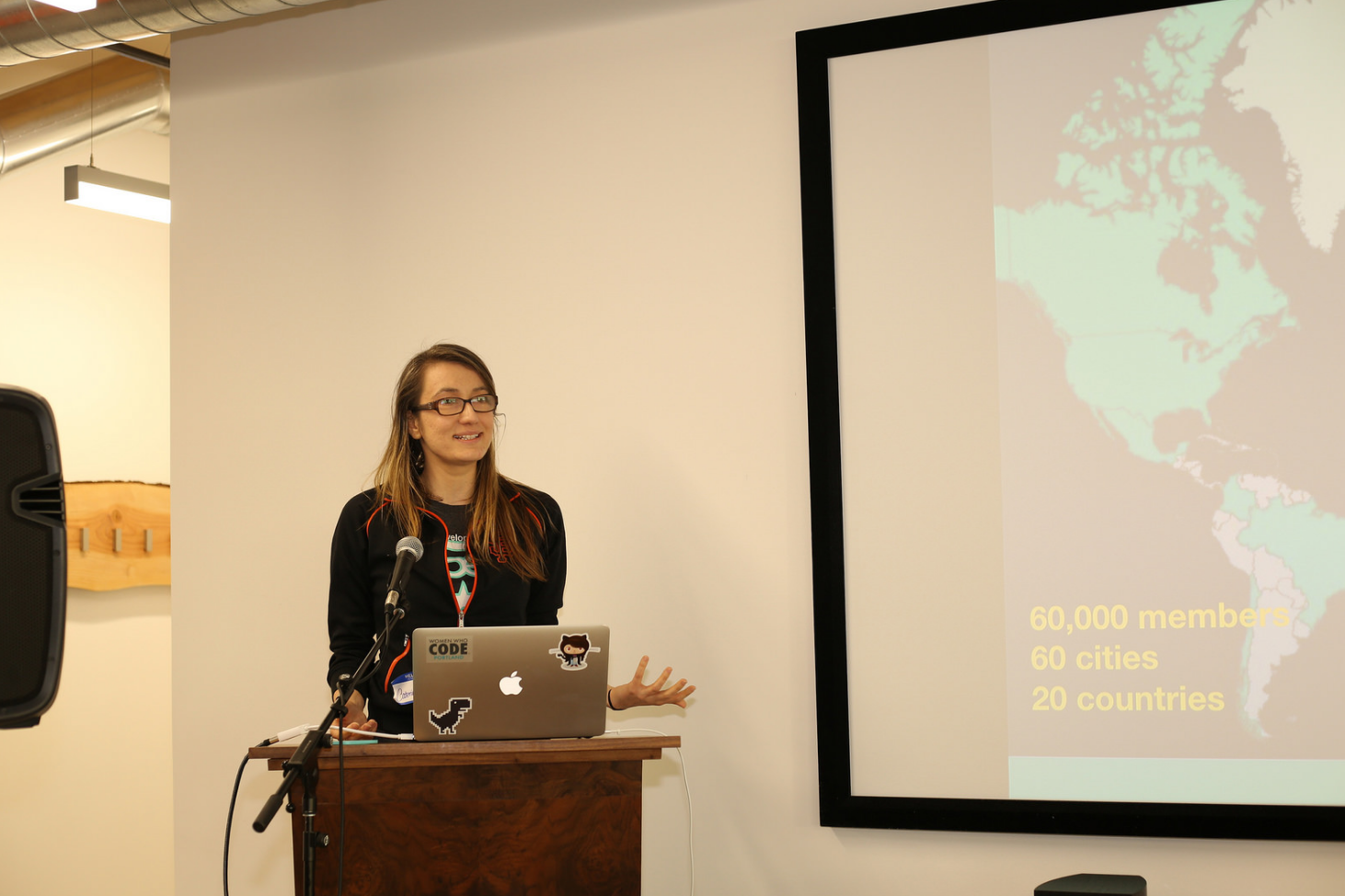 Our coach Caterina Paun talked about Women Who Code, a global community for women in tech whose Portland chapter she helps co-organize.

Sirin Saygili talked about her experience coaching at Django Girls Istanbul.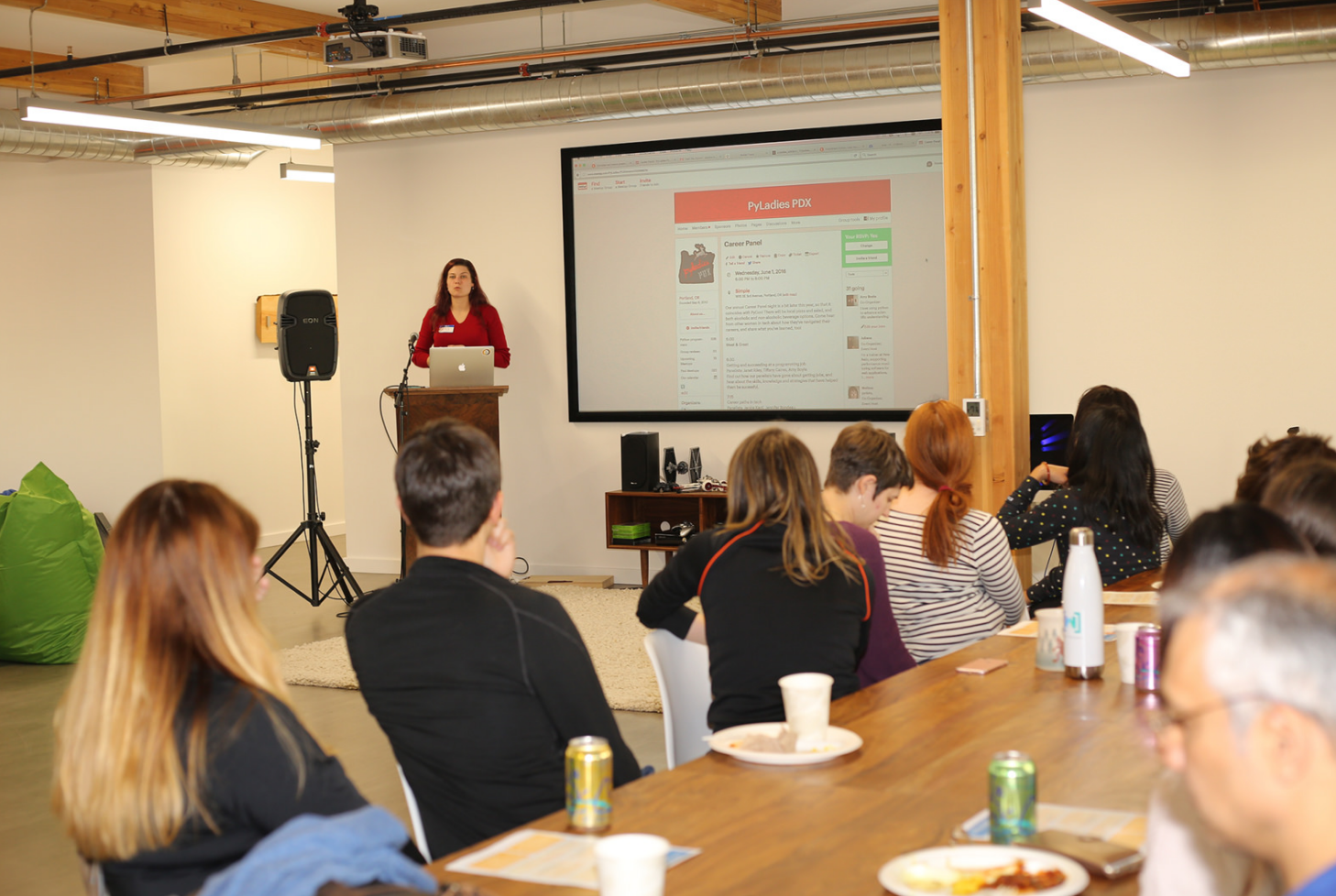 Our coach Amy Boyle talked about PyLadies, an organization for women who code in Python.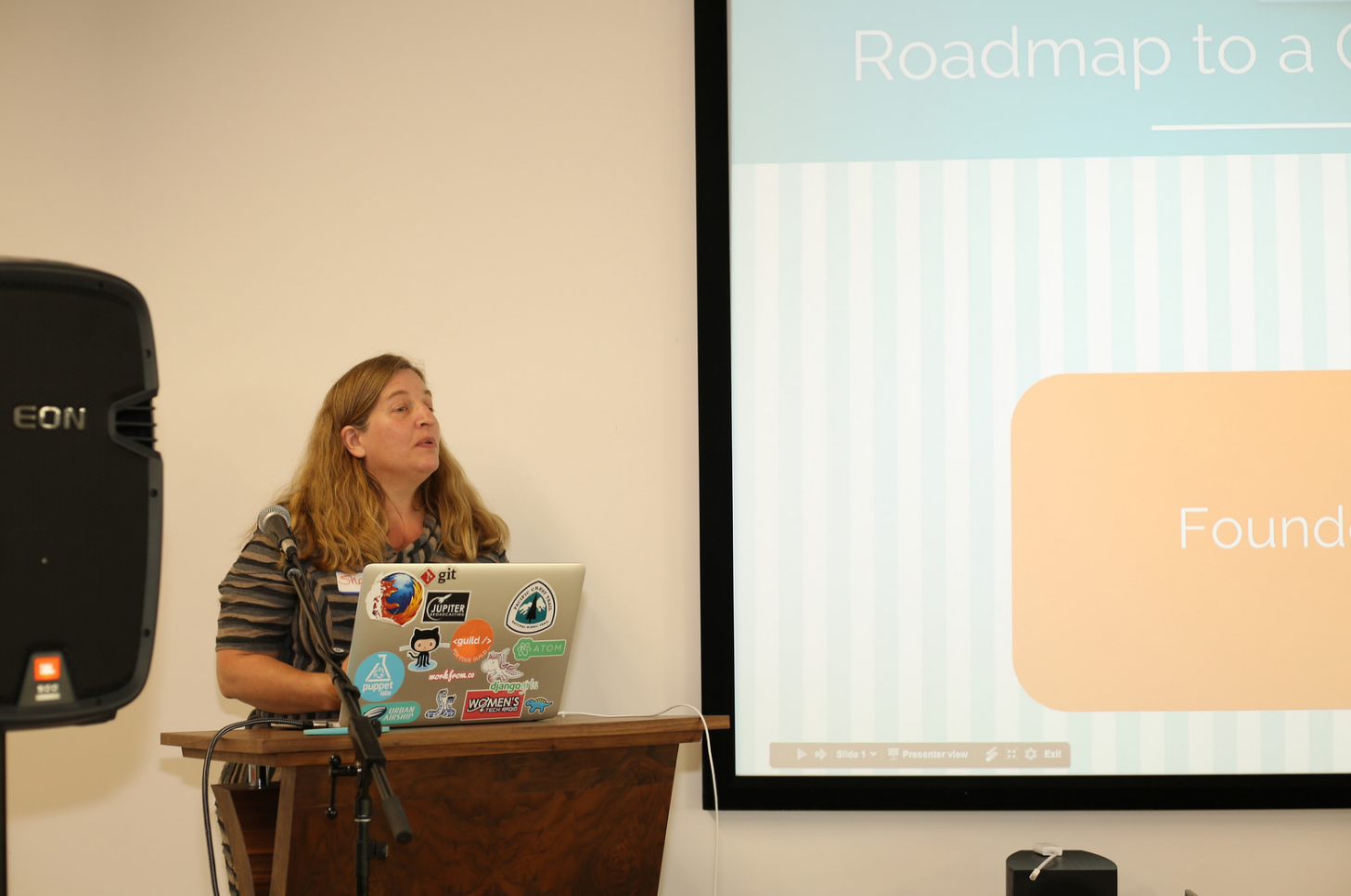 Sheri Dover spoke about the Python bootcamp she runs, PDX Code Guild. PDX Code Guild has generously sponsored each of our 3 workshops, and offered free introductory classes to our attendees.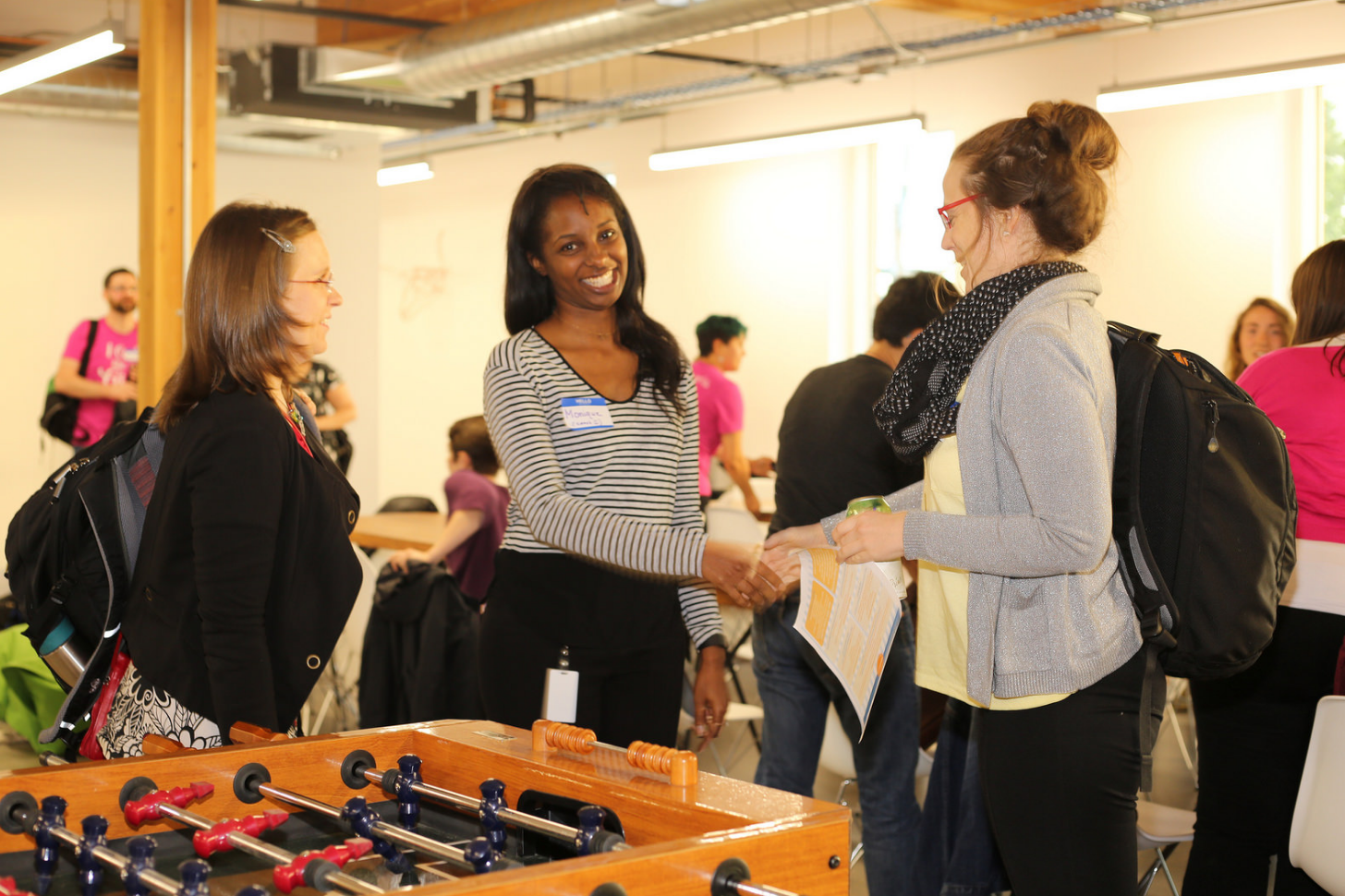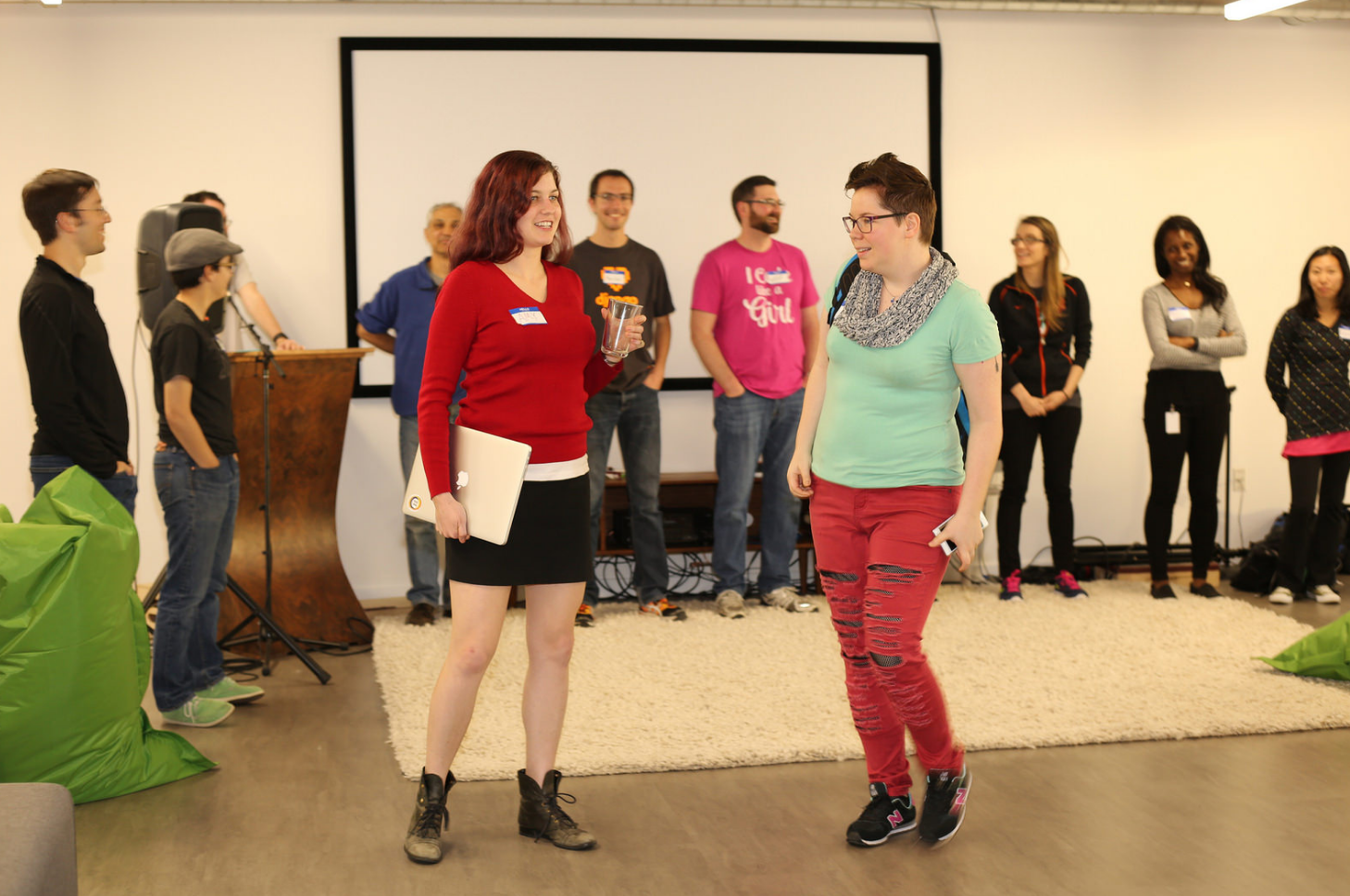 Coaches and attendees meeting each other for the first time.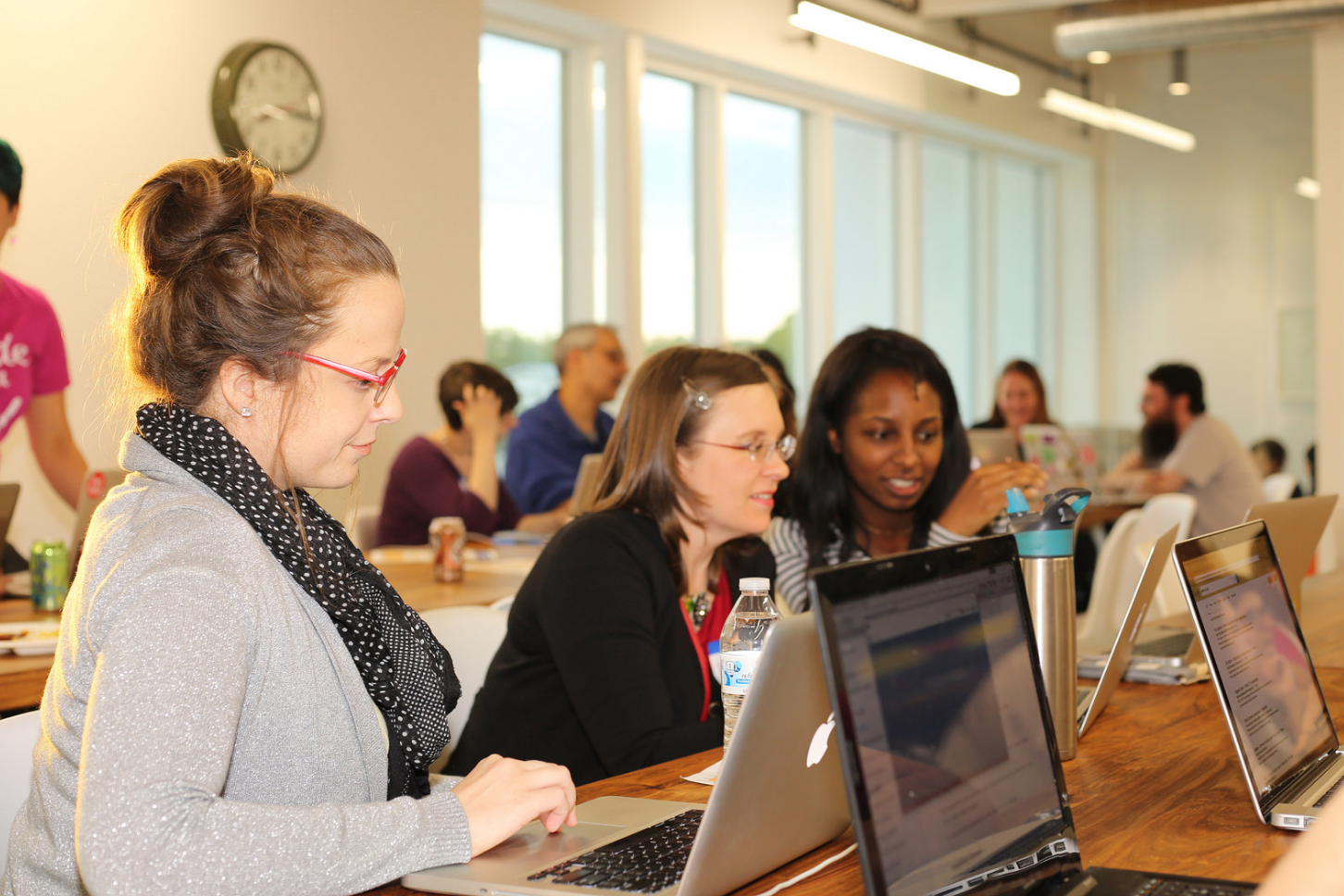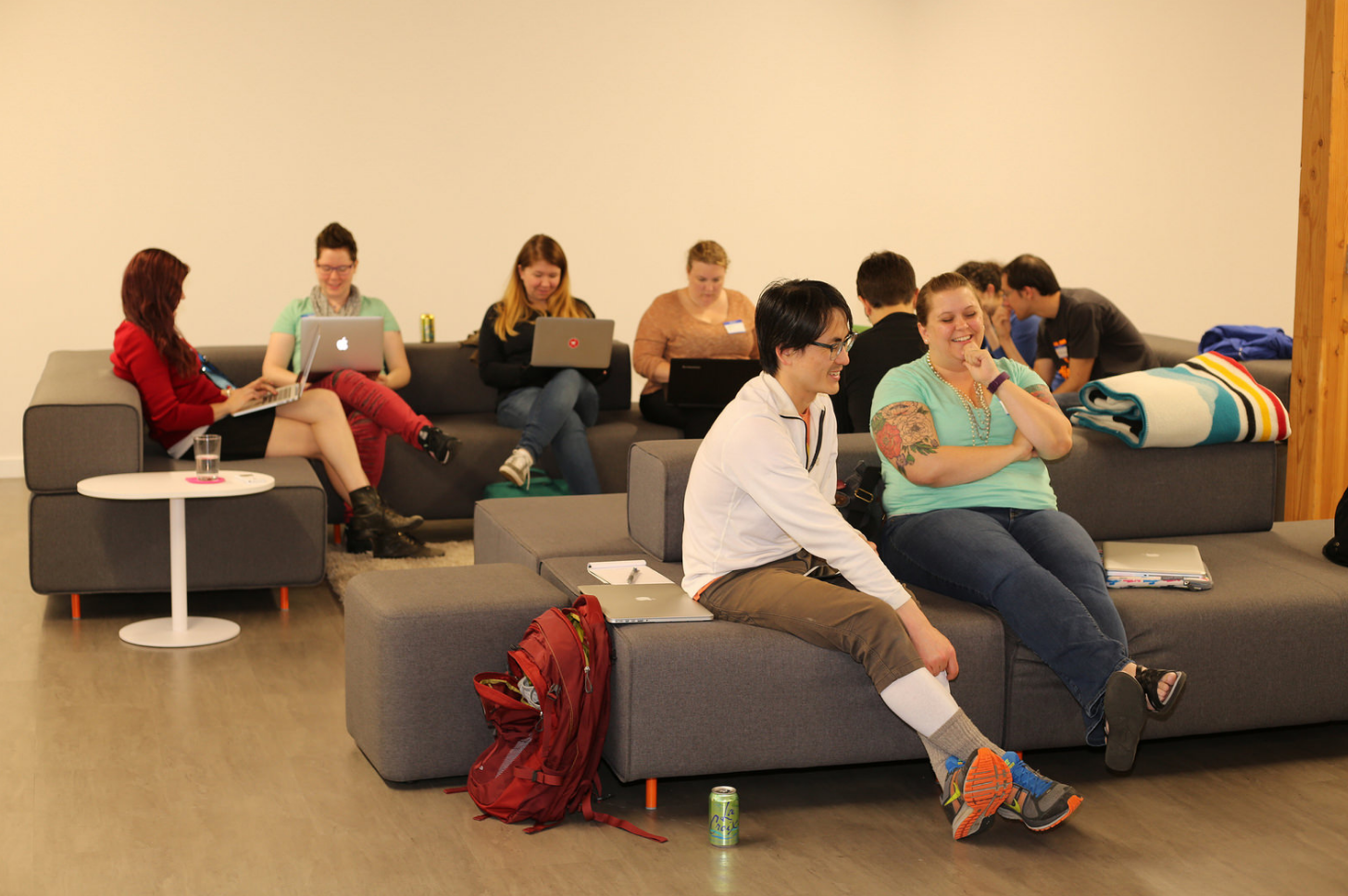 Hard at work installing and learning.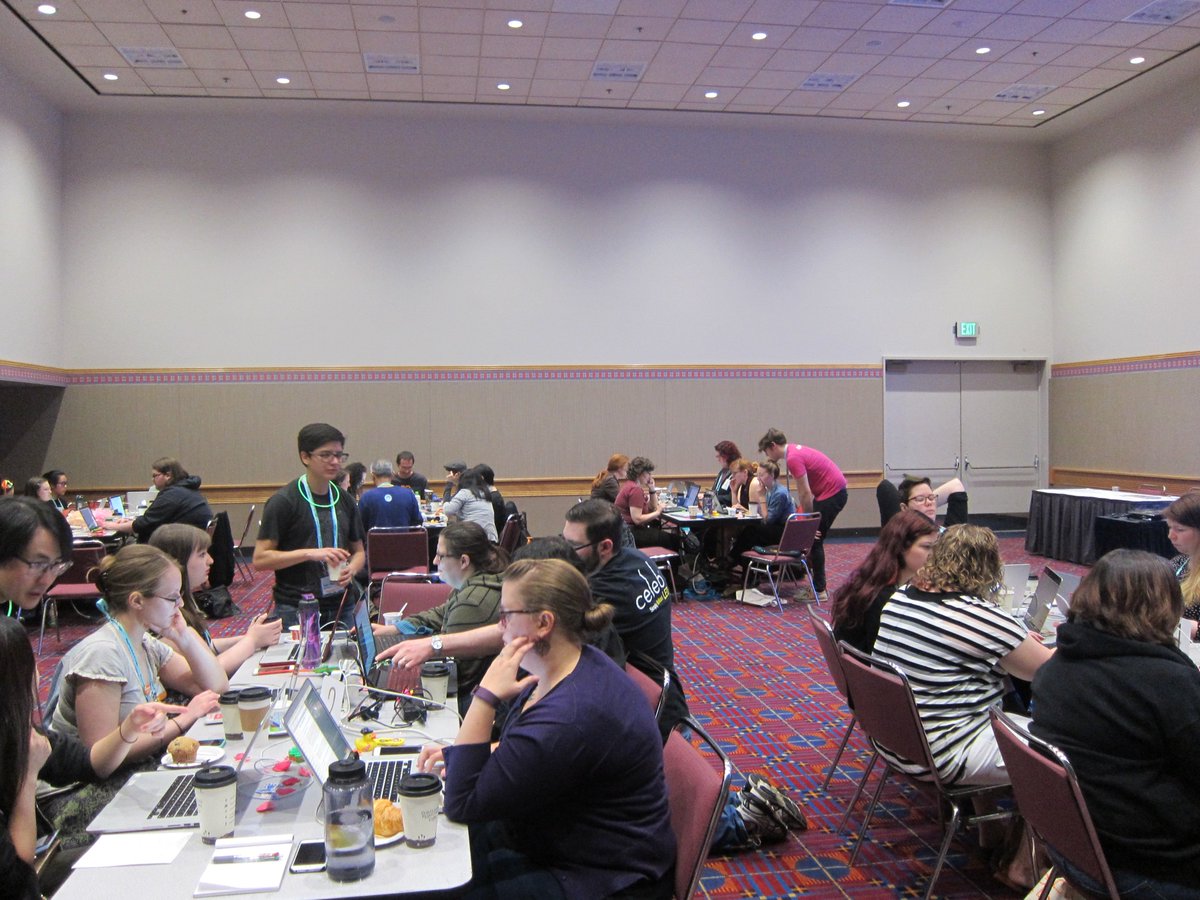 We don't have a ton of pictures from the actual workshop day, but that's mostly because everything went so smoothly that we forgot to take pictures! We were hosted by PyCon, so our space and food were completely taken care of. Our attendees were very focused and diligent, and at the end of the day we raffled off a few books and one ridiculously adorable crocheted pear that Kenneth's wife Elaine made. Raffle winners shared something they learned, or thanked one of their coaches for their help that day.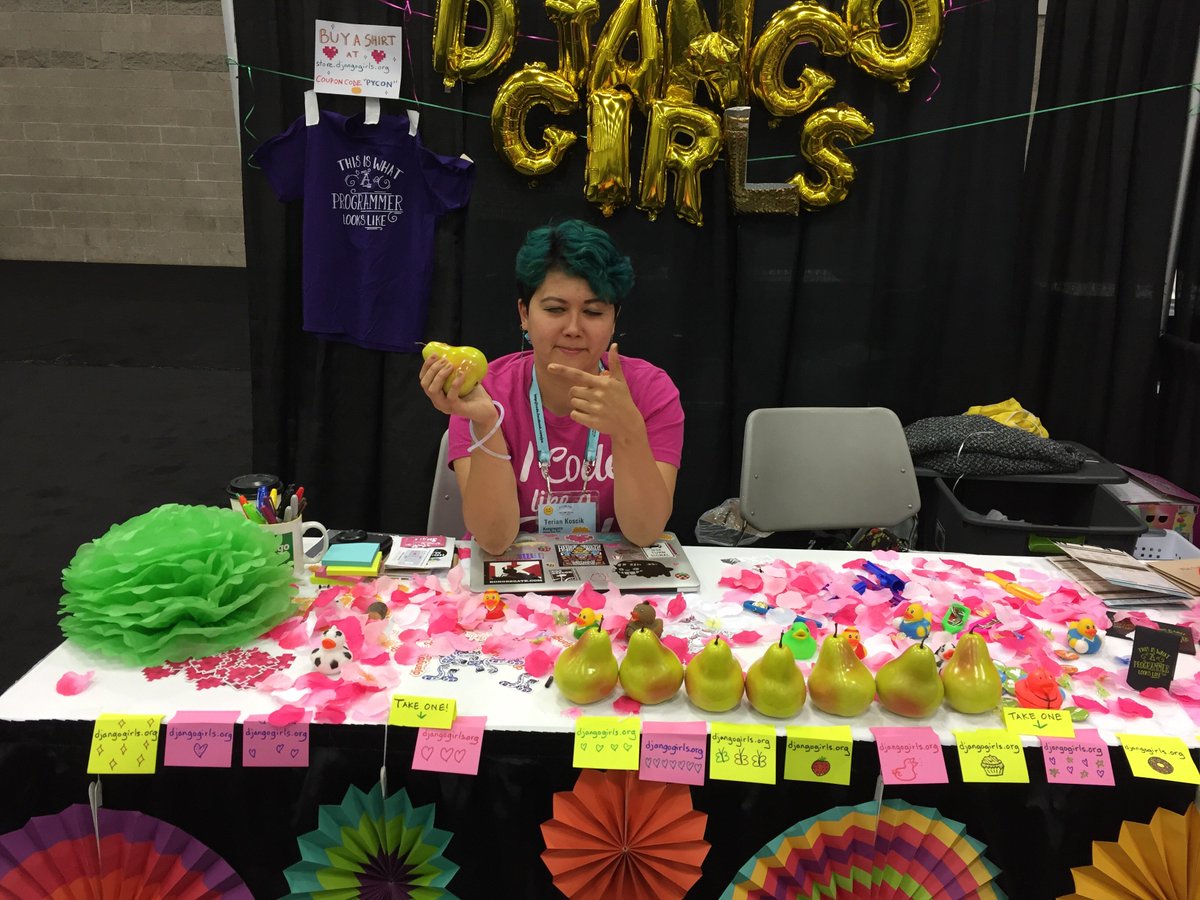 You may have also seen us at the Django Girls booth in the PyCon exhibitor hall giving out "programming pears."
Thanks so much for everyone who helped make our 3rd workshop so amazing! We couldn't have done it without you <3 See you at the next one!